Stillness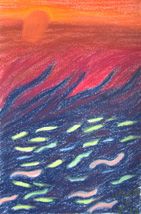 Daily Drawings, Going Deep, 12-3-12
I am feeling the energies right now as compression – pushing in, like going through the birth canal. With the build up to 12-12-12 and 12-21-12 there is so much attention on those dates and so many people talking and writing about it, I just feel, personally, like retreating, backing away from it all and going really deep within my own experience.
The image above is about diving deep and lighting up the dark depths with the light of consciousness, preparing the soil of our awareness for new growth and inspiration for our new lives.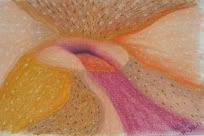 Daily Drawings, November 30, 2011
The image above is one I posted last year. It was of the moment we "came online" – we achieved critical mass and beyond. I talk about this in and much more in the attached video for December 12, 2012. See the video here.
Remember to have fun!
Within the chaos of change, let the good times roll. Laughter, dancing, music, good food – enjoy every moment, raise it up!
Blessings and miracles to All,
Nancy Leilah Ward